We create cutting-edge applications fast
Amlie Solution uses the latest in no-code development technology to help companies build and iterate mobile-friendly web applications 4x faster.
Fast launch and quick iterations
As a leading Bubble developer, we use the latest in no-code development tools to help you launch quickly and iterate as soon as ideas or needs arise.
The speed of visual programming transforms idea to product in weeks instead of months.
We understand what you need
Technology should serve your business, not the other way around. You'll get a project manager with years of actual business experience.
We set up global flexi-teams
With a global network of talented individuals, we'll set up and manage a team that's tailored for your specific project.
Desktop, tablet and mobile
Your app can be ready on all platforms at once, and ready to scale from 10 users to 100 000 users in minutes through Amazon AWS and Cloudflare.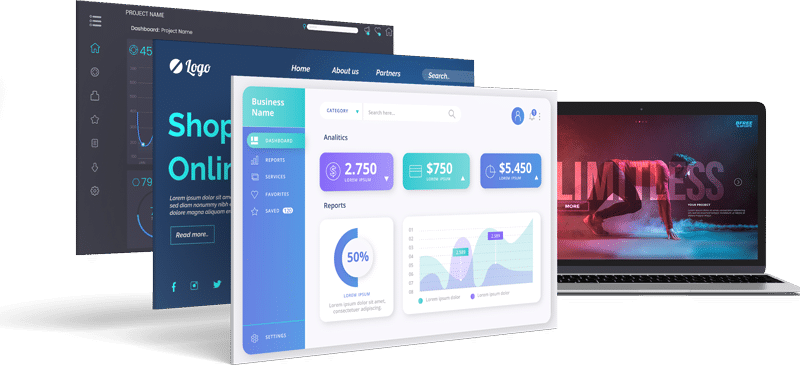 Every type of app
E-commerce (like Amazon)
Travel (like AirBnB)
Directory (like TripAdvisor)
Project management (like Asana)
CRM (like Zoho)
Website (like this one!)
We can help from start to finish to polish the idea, design the right features/UX, publish the app online or in app stores and even set up data analytics and marketing.
All in the cloud with global performance and security
Our applications are securely hosted on Amazon AWS, with industry-standard storing and encryption of sensitive data and SSL connection. We accelerate, protect and scale your app globally with Cloudflare – all included.
Have a project you want to realize? Let's talk!
Send us a message, and let's discuss how we can bring your project to life.