Bubble offers a revolution in app development, allowing non-techies to create applications ranging from microservices and automations to complex business systems. You have a chance to be an early adopter of a platform that's likely going to power a big part of the web in the years to come. But of course – you'd like a return for your investment in learning it – so how do you actually make money with Bubble.io?
Bubble is what's known as a PaaS, or Platform-as-a-Service, which means there's a wide range of different services you can offer that orbit it. Some prefer a pay-by-the-hour contract that works well for freelancing, others prefer to invest in work that generates revenue over time when it's done (like making and selling templates, plugins and courses). Whatever suits your lifestyle Bubble comes with great potential for setting yourself up to work from home or as a nomad worker – and get out from the rat race of employment and even build and scale a company of your own if you want to.
So let's dive into some different ways you can make money with Bubble, and hopefully you'll find one that suits your lifestyle:
Build and sell a SaaS
The no-code revolution has opened up a new kind of marketplace for skilled developers: the creating and selling of software at smaller scale. Sites like MicroAcquire are marketplaces for SaaS and other kinds of apps that can be sold even before it has a single user. If you do have some traction and active users in your platform, there are examples of still very young software platforms (that took weeks or months to develop) being sold for hundreds of thousands of dollars days after posting.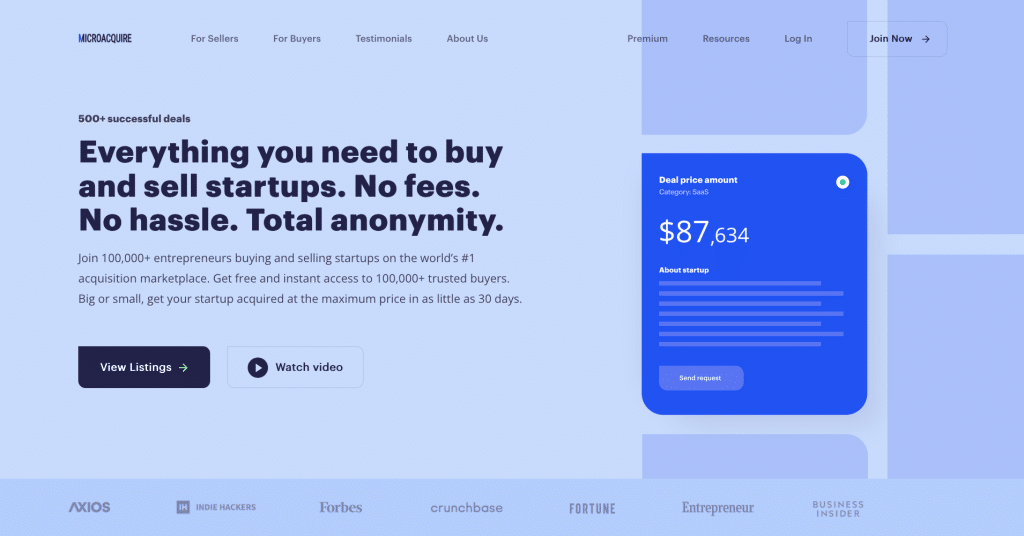 Works best for: those who have great product ideas and are not afraid to put in the work needed to get it to a point where you can generate interest among potential buyers.
Build SaaS or microservices for MMR
MMR, or Monthly Recurring Revenue, has become a hot buzzword in no-code circles. Its appeal is obvious: by building software that people are willing to pay to use, you can get out of the treadmill of linking your income to your working hours. It's not free or passive income by any means (a misleading and silly term anyway), but unlike an hourly rate, it does generate income while you sleep and it's basically endlessly scalable.
Bubble's low development and maintenance cost means you can start making money more or less from day one, making bootstrapping a very possible and highly intriguing alternative to spending your days hunting for investors, whether you're happy working under the radar or building the next SalesForce.
Works best for: people who know how to solve problems big and small with software, know how to attract clients and are willing to invest some to get a potentially big payoff on a recurring basis.
Teaching Bubble to others
Teaching can mean many things: starting a YouTube channel, writing books, recording video courses, publishing written tutorials, paid newsletters, TikTok… there are many ways to share your knowledge, and with the incredible range of different app ideas possible in Bubble, there's still a lot of room to carve out your own niche. This market is definitely not saturated yet.
Platforms like Udemy and Thinkific let you host and accept payments for video courses (this great article compares the two). Gumroad let's you sell both videos and books with a very simple setup. Both alternatives let you make money with Bubble.io with a low investment.
Works best for: you obviously need a lot of experience for this one to teach with authority. With that in place, simply pick the medium in which you're most comfortable and a channel that you can stick to. Keep in mind that it can take time to generate traffic and a paying audience.
Work as a freelancer
With the incredibly growth in demand for no-code developers over the last few years, there are now thousands of developers who work full-time with Bubble and making a good living of it. The Bubble forum is a good place to market your services or browse for potential clients, and freelancing platforms like UpWork are also increasingly targeting no-code as a highly visible work category. The latter takes care of communication and payment to keep both you and your client safe.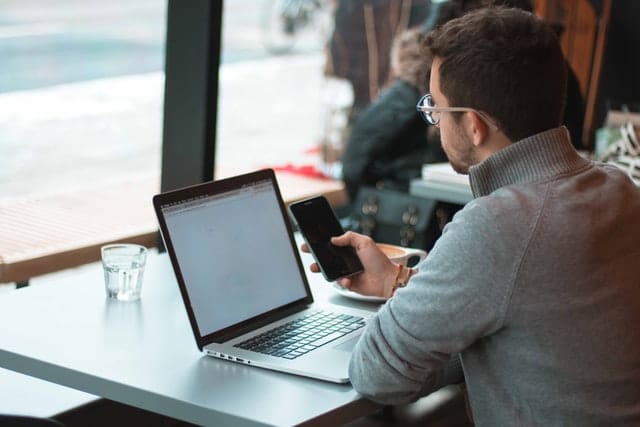 At the time of writing, you still have the advantage of being an early adopter and can build up a decent portfolio before the internet drowns in freelancers wanting a piece of the pie. Keep in mind also that even within the Bubble sphere there's a lot of demand for different skills: great design, UX, custom code, plugin development and setting up API connections are just a handful of niche expertise that can help you land a good reputation and make money with Bubble.io on an ongoing basis.
Works best for: systematic people who don't mind doing both development, client and administrative work and like the transparency and predictability of being paid by the hour.
Start a Bubble agency
There are also plenty of examples of Bubble agencies doing very well. Since Bubble requires a small team, it's easy to organize and run with remote workers, and there's a big number of freelancers who prefer working with an agency and avoid having to handle project management and invoicing and just focus on making great apps.
With Bubble's Agency plan you can work on client apps (even after they take it over) with full access to all features and plugins while it's in development. Bubble.io also have their own agency section where you can sign up to increase your visibility early on and even bid on projects through Bubbles own agency client network.
Works best for: company builders who like to juggle a lot of projects, find and manage great people and work directly with clients.
Make Bubble templates
As you may know, Bubble.io also hosts a gallery of Bubble templates that you can sell through their platform. Revenue is transferred via Stripe on a monthly basis, and the best templates go for hundreds of dollars each. The initial investment in designing a template can take some time, but a varied portfolio of templates could help you make money with Bubble.io for years to come so its worth exploring if you're a gifted designer and know your way around Flexbox.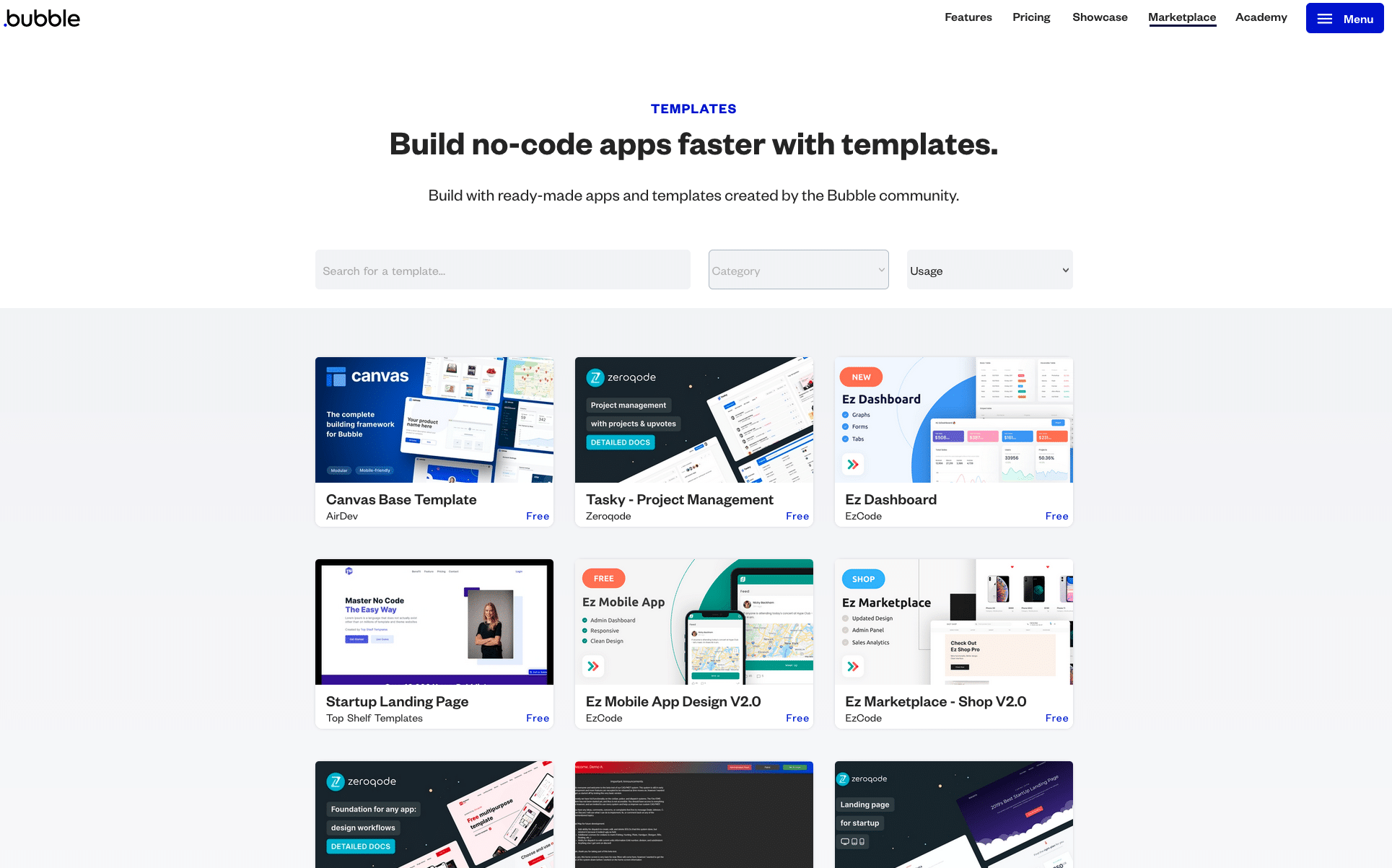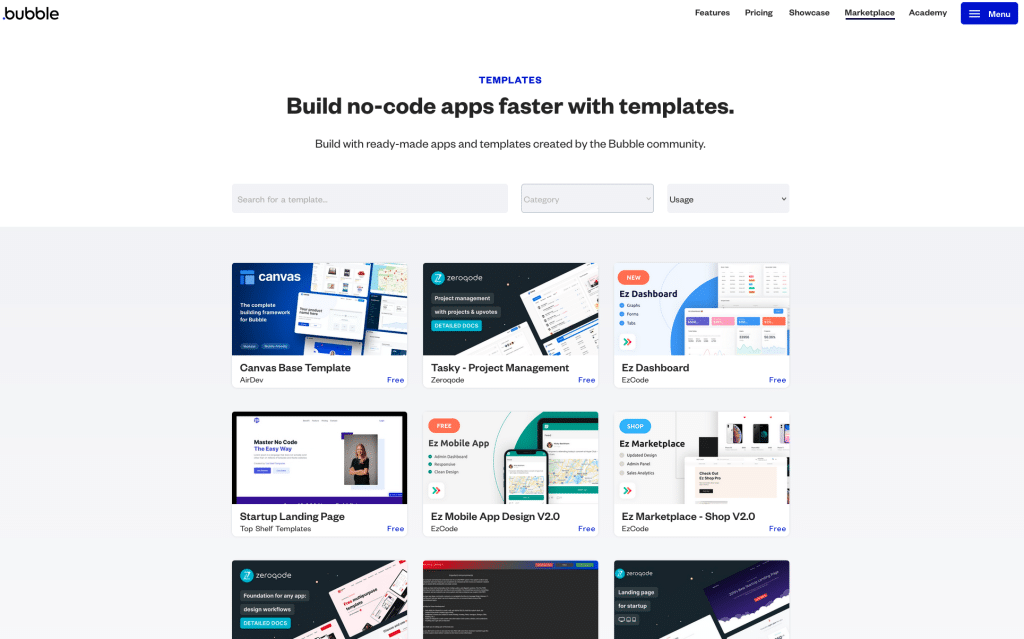 Works best for: people with a design and product background will thrive in this kind of work. You'll need to have the patience to deliver consistently high-quality work in order to stand out, but the recurring revenue can be great. Templates, like plugins, often come with the expectation of follow-up questions and support, so be ready to handle that side of it too.
Make Bubble plugins
If you're fluent in JavaScript and/or know your way around API's, there's also a marketplace for selling Bubble plugins that can offer a growing MRR. Granted, Bubble's plugin store leaves some room for improvement, but if you are quality-driven and up for making stable and flexible plugins, there's a big demand for both plugins in the store and freelance developers.
With the limited plugin review system available today, Bubble plugins/authors are very much driven by word-of-mouth and reputation. If you can set yourself up as a trusted developer, there's a lot of traction to be gained from being an active forum member and social media presence.
Works best for: Bubble is built on JavaScript, so this is a prerequisite for making plugins. It helps to have a good understanding of the plethora of existing, helpful JS libraries around the web. It's also useful to know your way around how API connections work.
If you have other ideas or questions on how to make money with Bubble.io, let us know in the comments.