One of the challenges of testing your Bubble application is that when you're working in setting it up, there's no data in it to really test anything at scale.
Today's tip let's you quickly create as many random users as you want using a simple plugin, complete with fake names, email address, date of birth and even A.I. generated profile photos.
Installing the plugin
The plugin you'll need for this is the Random User Generator made by the always awesome Gaby and Kristen over at Coaching No Code Apps. It uses the open-source RandomUser.me API.
Follow the link above and click Install to install the plugin to your app:

Setting up the element and workflows:
Then, on the page where you want to create the Users, draw a button. There's no need to place any plugin element on the page: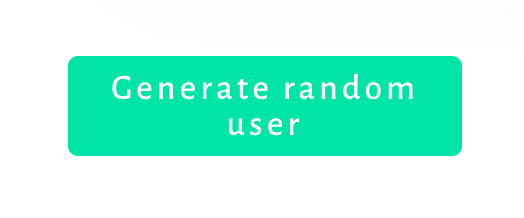 Select the button and click the Start/edit workflow button:
And then finally use the Create an account for someone else feature to set up the new User. To set the email, click it and then navigate to Get data from an external API.
That's it! You can click the button as many times as you want to create more Users, and of course play around with the fields that you want to add to them.